"Contributions for bridging the gap between research, policies and practice –for people with dyslexia and other specific learning disabilities"

Please note: This is a PAST event and information here is for your reference only.
The European Dyslexia Association, in cooperation with the Department of Child and Adolescent Psychiatry, Psychosomatics and Psychotherapy, University Hospital, LMU Munich., is happy to announce the European Dyslexia Autumn Seminars in Munich, Germany from Friday 6th to Sunday 8th of October 2017.
Conference language will be English. 
KEYNOTE SPEAKERS
The keynotes that we have received from our Keynote speakers can be downloaded at the bottom of this page.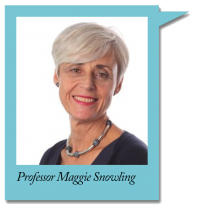 PROFESSOR MAGGIE SNOWLING
The President, St John's College, Oxford, England
KEYNOTE TITLE
Dyslexia and Language Impairment –same or different?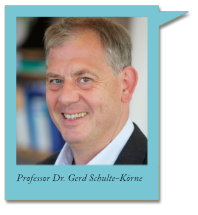 PROFESSOR GERD SCHULTE-KÖRNE
Chair of Child and Adolescent Psychiatry and Psychotherapy, Director of the Department of Child and Adolescent Psychiatry,
Psychosomatics and Psychotherapy
University of Munich, Germany 
KEYNOTE TITLE
Evidence based intervention in reading and spelling disorder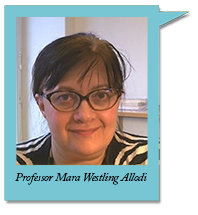 PROFESSOR MARA WESTLING ALLODI
Department of Special Education, Stockholm University
KEYNOTE TITLE
International perspectives on support and inclusion for students with dyslexia and special needs
PRESENTERS AND INTERACTIVE POSTERS
See the full Programme for Autumn Seminars 2017 with a complete list of all our presenters and interactive posters. Download their abstracts in advance.
REGISTRATION
Registration has ended.
Follow the reports for this years Autumn Seminars on Twitter. Use the hashtag #EDAautumnSeminars
PLEASE NOTE:
The European Dyslexia Association does not promote/endorse any products or services. Speakers are required to respect this in their presentation.
Oral presentations and workshops will be delivered in English.
Travel and accommodation must be covered by the participants and speakers themselves.
As places for attendants are restricted (maximum 120), accommodation information and early registration is recommended.
OBJECTIVES OF THE EDA COMMUNITY SUMMER SEMINARS:
to provide and exchange information between stakeholders responsible for people with Dyslexia, about future strategies
to raise questions, perspectives and answers for the creation of a Dyslexia-friendly Europe
to formulate common strategies in a kind of policy guidelines
to raise public awareness about the situation of people with Dyslexia
The summer seminars addresses people interested in dyslexia, preferably delegates of European dyslexia associations – (EDA Members).
Admission is €175, travel and accommodation are at charge of the participants.
Subscribe to our newsletter so you don't miss out on information when time comes. There is a limited number (120) of seats.
For more information about previous summer seminars, please see the submenues to this page for different years. 
LOCATIONS
REGISTRATION AND LECTURE HALL IS AT:
LMU Klinikum, Klinik und Poliklink für Psychiatrie und Psychotherapie.
Nußbaumstraße 7, Munich. See it on google maps:
OUR HOST, AND THE LOCATION OF THE GENERAL ASSEMBLY IS AT:
Klinik und Poliklinik der Kinder- und Jugendpsychiatrie, Psychosomatik und Psychotherapie
Klinikum der Universität München
Nußbaumstraße 5a, Munich
FEE
€175. Including 4 coffees and refreshments and lunch on Friday. NOTE:Social Dinner is NOT included in this fee.
SOCIAL DINNER
For a limited time we offer the ability to join the social dinner for an extra fee of €20.
The social dinner takes place on Friday, October 6th at 7:30 PM at theLöwenbräukeller, Nymphenburgerstr. 2, München
http://www.loewenbraeukeller.com/de/
The restaurant is located 2km from the venue. A directional map can be found here: https://goo.gl/maps/erA9AeoqxgB2
If you want to take the subway instead you should head to Sendlinger Tor subway station, 5 min from the Autumn Seminars. See directions here: https://goo.gl/maps/8au5tsT3BVB2
Take the U1 in direction Olympia-Zentrum to Stiglmaier Platz. The restaurant is just across the street in the intersection.
MENU
Starter
Soup: Pancake Strips in ox broth with chives
Main course
You choose between one of the following main courses
½ crispy roasted Pork Knuckle in natural sauce served with dumpling and sauerkraut
Böfflamotte – Beef Pot roasted with bread dumplings with home-made red cabbage and cranberries
Two vegetarian options (not yet set)
Dessert
Bavarian Cream with raspberry pulp and fresh mint in a jar.